*New* EDU Portal For Schools
Eductional and administrative features for programs using SoundcheckPro
*New* User Activity Feed
View the most recent 3000 sequential actions in the last 30 days
Celebrating 1 Million Actions
Soundcheck Stats are the actions collected from app usage in user accounts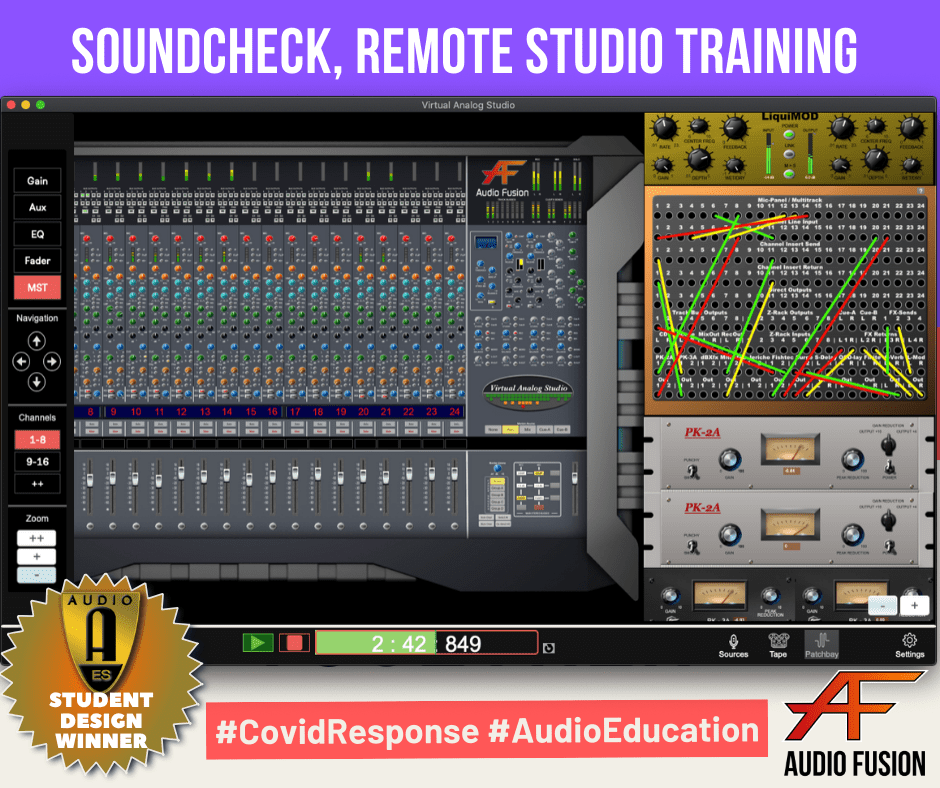 A software training tool for audio professionals to practice mixing and signal flow in virtual training environments.
SoundcheckPro emulates the workflow of common music technology hardware. Users can practice hands-on at home on their without needing the hardware to be physically present. Empowering ANYONE to be advance in knowledge to be better prepared for future opportunities.
Our software continues to improve thanks to these programs.
What our customers are saying...
"I learned more with this in 2 days than I did in 2 semesters"
– Student of NYC
`Soundcheck = easily accessible + easy to use + very informative especially in the classroom``
– Teacher in NYC
"A great, useful training tool for a lot of people that haven't really experienced signal flow"
-Zack, Student at Full Sail