SoundcheckPro 2.0 + More News
Prepare for the upcoming semester with the new SoundcheckPro 2.0 beta, new mixer, new pricing tiers, and more! All of which are available immediately.
Outline:
SoundcheckPro 2.0 released
New Pricing Tiers & Bulk Pricing
New Flow diagram mixer
New Advanced patchbay in session mode
Automated EDU Portal Creation
SoundcheckPro 2.0 released
An abundance of new and improved features that were previewed in recent updates are now fully operational! ~NOTE~ The beta requires a new launcher download from the site. The previous version v1.6 is still available. It can run alongside the new beta in order to ensure all presets work as expected when upgrading. For anything not working as expected, it is advised to redevelop the preset within the beta.
Advanced Patchbay for Session Mode
Previously available as a preview in the patchbay tool, this new advanced patchbay can now be used alongside the AWX and SteeV88 consoles. This module encapsulates more destinations than the existing patchbays.
New BD-Compact Mixer *FREE*
A block/flow diagram inspired mixer that is perfect for breaking down the signal flow in a simple digestible format. BD-Compact closely resembles the Yamuka and Xena mixers. Plus, it is free!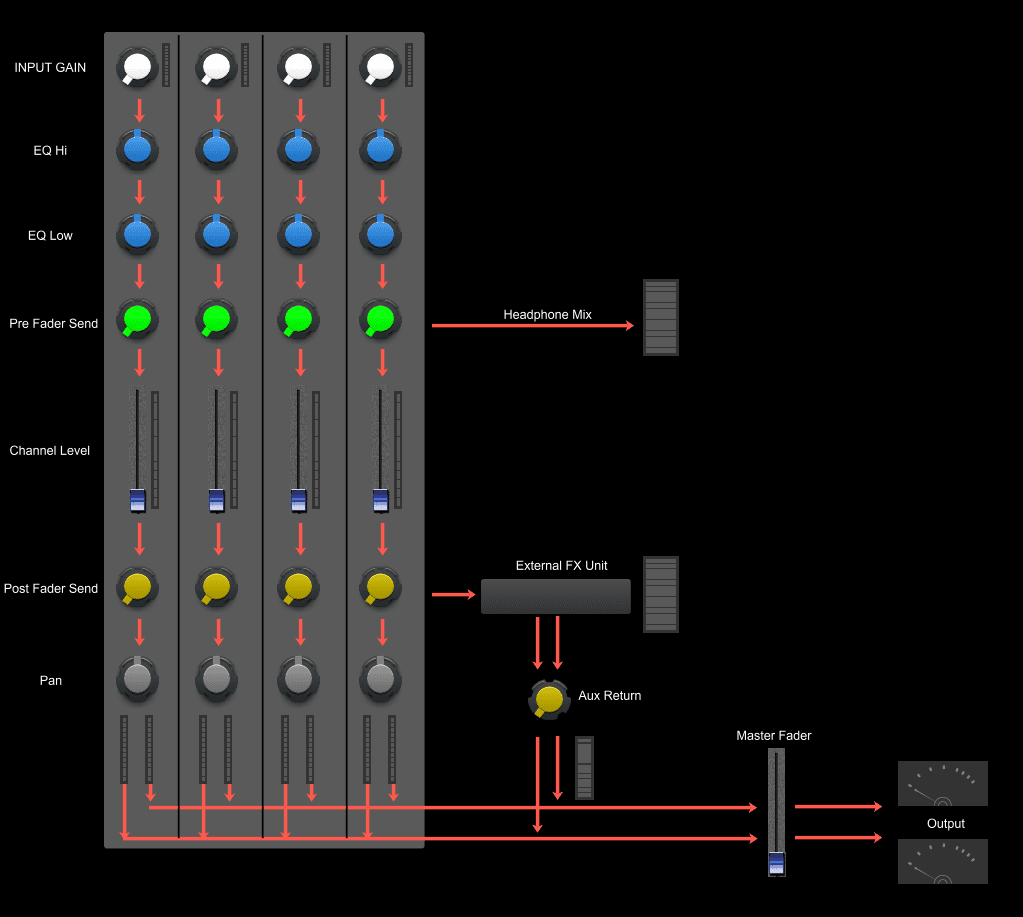 New Learning Module Environment
Engage with interactive modules spanning the entire topic range of sound.
Activate multiple demo installs with the same email
Previously, every single install of SoundcheckPro required it's own web account. Though subscriptions only allow for a single activation, accounts can be used to activate demos on secondary computers.
Richer Activity Feed data
The activity feed now provides more actions and values for an even more detailed tracking.
and many other improvements more!
New Pricing Tiers
Starter Subscription
The new entry level tier to access the Maggie and SZF mixers.
Visit the shop for pricing details.
Bundles , School & District Pricing
Bundle pricing reflects EDU pricing.
Contact us for school and district pricing.
We need your feedback!
Please fill out this short survey to give us the feedback we need on our existing pricing tiers and features.
Automated Web Experience
Purchase bundles directly on the site
If you're ready to order, you can pick up licenses for the whole class. With an EDU Portal profile, the code activations can be tracked. Previously a private invoice would be supplied.
Creating School EDU Profiles
Registering your school for the EDU Portal no longer requires our approval. Confirmation is sent to your email along with instructions to get your school off the ground.
Adding Teachers to the Portal
Share a link with educators to join the EDU Portal and start making classroom.
Adding Students to Classrooms
Share a link with students to join a classroom to begin tracking their progress.