The First Digital Mixer Simulation Comes to SoundcheckPro
The first digital mixer simulation comes to SoundcheckPro.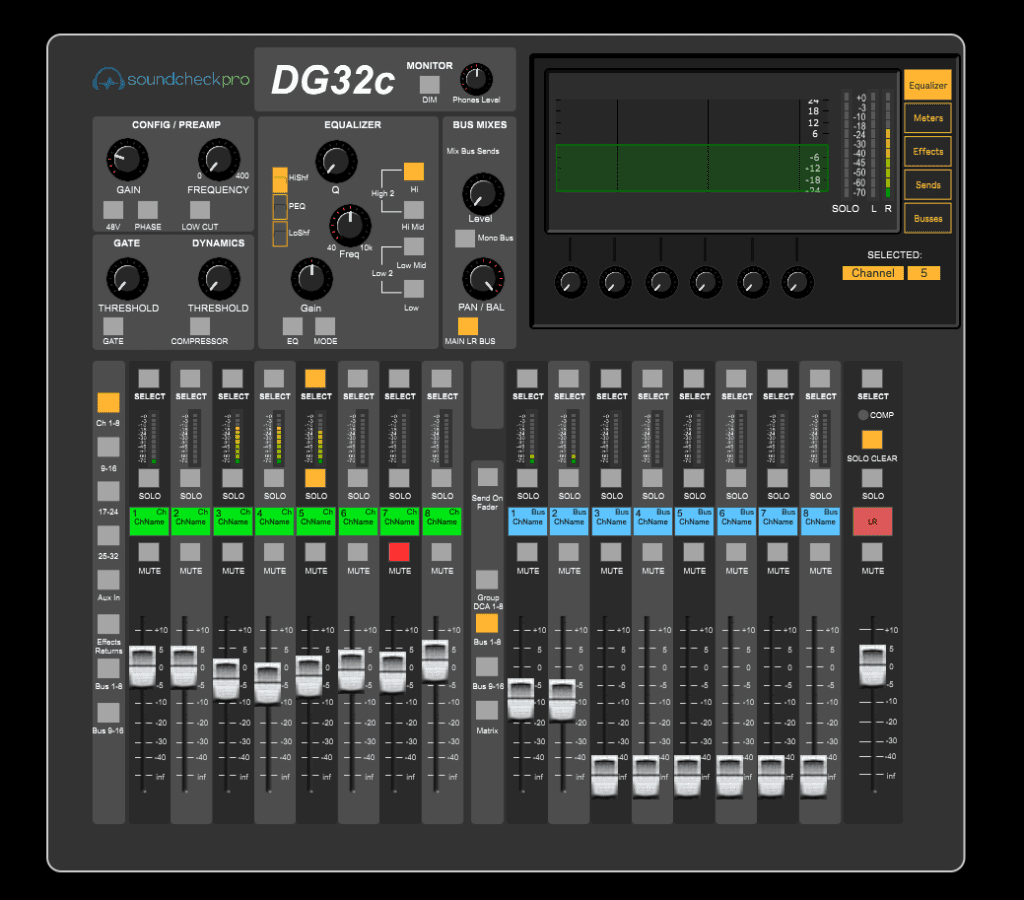 The DG-32 allows for mixing in sets of banks and controlling deeper functions of the console using selection panels. This digital mixer offers a clear change in workflow and awareness of signal flow compared to the 7 other console simulations in SoundcheckPro.
This mixer format has been requested many times especially for the live sound users. It is now available to preview in the new 2.0. It currently works alongside the patchbay, allowing for some hardware routing without requiring the on-board computer menus. 
For the next 2 week DG32 and MAGGIE are both available for free accounts demos.
The practical potentials of this simulation format go so far as being able to create scene files for specific hardware consoles. Many editors don't provide audio feedback unless the console is present. Eager to get your feedback!